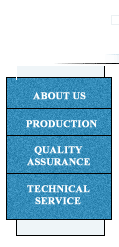 Chemical Industries (Malaya) Sdn. Bhd, a subsidiary of public-listed
Hexza Corporation Berhad, commenced production in 1962, making it
the first ever ethanol manufacturer in Malaysia.
Since, we have grown strength to strength, its facilities had been
upgraded and greatly modified. Today, our annual prodution stands at
8 million litres comprising a range of comprehensive ethanol
products from 96% to absolute satisfying the needs of most ethyl
alcohol end uses.
In 1994, we were qualified for the prestigious MS:ISO9002
certification, a well known international recognition for
compliance to ISO quality system, again the first in the industry.
Adding to our achievements, we were awarded the appreciation
for compliance to Good Manufacturing Practice Standards and
Customer Service for Raw Material Supplied by a world-class
multinational pharmaceutical company.
&nbsp &nbsp
---
Aspire Consulting
Copyright 2000 Chemical Industries (Malaya) Sdn. Bhd. All rights reserved.